[ad_1]
Founded in the United States by Benny Buller, Velo3D is known for its metal additive manufacturing solutions, particularly in sectors such as aerospace. Not only do their solutions essentially eliminate the need for design for additive manufacturing (DfAM), allowing less compromise in part creation, but all of their metal solutions are fully integrated, giving users the freedom to print the parts they want. wish. And in recent years they have grown steadily. We spoke to Dirk Rathsack, General Manager of Sales at Velo3D, to learn more about his solutions, his current expansion in Europe and more.
3DN: Can you introduce yourself?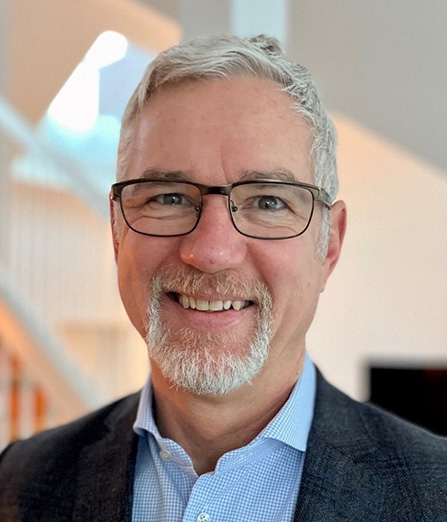 My name is Dirk Rathsack, I'm the General Manager of Sales, I joined Velo in April this year and the connection I have in 3D printing is that my former employer was Protolabs. It was a fast manufacturing and few technologies company, headquartered in Germany. I have been introduced to polymer and metal additive manufacturing for the past six years in my job as VP of Sales and am now excited to work with Velo3D and its innovative 3D printing solution as it is growing in Europe.
3DN: Can you tell us more about Velo3D?
Velo3D is a technology manufacturing company offering fully integrated metal additive manufacturing solutions for critical parts. Our customers tend to have difficulty producing their parts with first-generation 3D printing or with traditional methods, and we seek to overcome these design challenges. What we do is help customers print or manufacture their part without compromising on quality.
For us, critical parts are those that are necessary for the operation of what they do. A rocket engine would be a mission critical piece because if it doesn't work, your mission is in jeopardy. And you need to ensure that these types of parts are manufactured in a way that maximizes the functionality of the part while reducing weight or increasing life, or reducing cost if they are so critical. And that's where our solutions come in.
As such we are looking for customers who are looking to produce end use parts on our machines, our goal is to help customers adopt our technology and produce parts for their applications. We are not in the business of research and development or prototyping, but our true value will manifest most if a customer is looking to adopt AM technologies for their final parts.
3DN: Velo3D is particularly known for laser powder bed fusion. How does the solution work? What are the benefits of using it?
We are what we call a fully integrated metallurgy solution and what we mean by that is that we don't just deliver or donate the material to our customers, but also things like print preparation with Flow™ print preparation software which is a proprietary solution developed by Velo3D to allow users to go from CAD file to preparation to optimization for printing. We use an extensive suite of predefined and revision-controlled parameter sets that package the file in a way that ensures it is consistent, high-quality, and reproducible on all of our machines.
Of course, we also have the printers. We have a nice range of printers in different sizes ranging from the standard Sapphire®, with a small build plate, to the Sapphire XC. You can even extend up to one meter with the Sapphire XC 1MZ solution. They all use the same software, so you can start on a Sapphire® and then easily transfer to the Sapphire XC and print there. Finally, the package and solution is complemented by Assure™ quality control software which uses data before and during the printing process to give the customer the ability to have complete visibility and understanding of part quality. 3D printed at any time. part of the process. It also helps to ensure that standards are met when printing your parts.
One of the reasons we can help customers print parts they are struggling with is that we have the ability to print parts with a much lower angle and much flatter geometries on our system than on any other system. This means that our users have far fewer limitations, especially when it comes to design. Another factor is what I mentioned, the data we provide in order to validate the quality of each part and to continually improve our solutions.
And in terms of large-scale 3D printing and its benefits? In traditional manufacturing, they produce a number of different parts all belonging to one application and put them together to come up with the final part. Well, if you have a big enough build chamber, you can basically fit all the different parts into one and make it one. And where we see the most adoption is in aerospace but also in sectors like oil and gas.
3DN: Velo3D has grown in Europe lately. Can you tell us more about your projects?
That's why I'm here, to help Velo3D really expand our footprint in Europe. It is true that we have mainly succeeded in developing in the United States for our American customers. And early last year the management team said we needed to grow in Europe because we see similar applications and industries there where we have a strong footprint like space, oil and gas, aerospace, etc. If you think about it, the second largest aircraft manufacturer is European. We see a lot of similarities in terms of industries and target markets with what we saw in the United States. As such, it made a lot of sense to take this step.
Currently, we focus on four main markets in Europe: UK, Germany, France and Italy. We have established local teams there who speak the local language to ensure that we provide the support that customers expect and, industry-wide, we target similar markets. We have good footprints in space and aerospace, so it only makes sense that we talk to major airlines across Europe. And especially with the current geopolitical challenges, there is currently enormous pressure to innovate in the oil and gas industry. Our solutions can help increase productivity in the sector, so this is also an area where we are growing even more. So that's what we're focusing on right now.
3DN: Formnext is coming, will Velo3D be there? What can attendees expect?
Formnext is an important event for us because we will be able to meet industry and users interested in our technology. We will have an interesting selection of products to show. Plus, we'll be showcasing some of the new parts from the bigger machines. Attendees can expect demo parts, including those showing capabilities for large parts, with examples of all our solutions displayed.
Apart from that, we will show new materials in combination with applications and large parts. We will have a copper alloy product on the stand as well as an M300 Tool Steel application. We will demonstrate why we started our journey in the aerospace industry. At the same time, we will show how we have developed in sectors such as heavy industry, power generation, oil and gas, automotive, tooling, etc. Everything will of course be exposed. We want to show that we are able to help anyone, whatever their metal additive manufacturing needs.
3DN: A last word for our readers?
When I talk to people who don't really know who we are, I try to sum it up in one sentence that goes something like this: if you have a challenge to make parts that are essential to you without compromising on design , quality or performance or if you are working on setting up a distributed manufacturing process for spare parts, you should come and tell us about it because we believe we can help you find a solution to your challenges. We will be at stand #12.0-D01 at Formnext, come visit us there. You can also learn more about our solution HERE.
What do you think of Velo3D? Let us know in a comment below or on our LinkedIn, Facebook, and Twitter pages! Don't forget to sign up for our free weekly newsletter, the latest 3D printing news straight to your inbox! You can also find all our videos on our YouTube channel.
*Cover photo credits: Velo3D

[ad_2]
Source link