SHELDON—Northwest Iowa Community College's newest expansion is nearing completion after kicking off in the spring of 2021, and its next generation of healthcare students are already using the space.
Building H was once a tiny part of the Sheldon campus, but now dominates CNC's footprint on the west end of town. The sleek, resplendent two-story structure casts a long shadow over the parking lot.
"It's moving forward," said Brian Nash, NCC's executive director of college operations and finance. He provided an update on the build at Monday's board meeting in Sheldon.
"We started having initial classes in Building H," Nash said. "The old part of building H has been demonstrated and is currently being renovated."
The new Building H includes a simulation emergency room for its health science programs. Nursing and radiological technology students are the biggest beneficiaries of the new space.
State-of-the-art equipment coupled with realistic hands-on learning aims to better prepare alumni for their careers outside of the classroom.
The pre-existing space is also getting a makeover. The nearly completed expansion adds 48,000 square feet to the health sciences department, more than double what it had before.
There are so many students in the nursing program that NCC organizes a separate start for them. Of the 218 graduates in May, 64 earned a nursing assistant degree or an associate degree in nursing.
Building H is expected to be fully completed by December, although the $9 million construction has been progressing well since its start in April 2021.
Nash gave regular build updates at monthly directors' meetings. For the most part, CNC did not experience the supply disruptions that many other projects experienced during the same period.
Minor setbacks have been resolved, Nash said. In the fall, the construction team decided to modify some of the materials they had planned to use to meet the construction schedule.
The weather was not a problem either. The windstorms that swept through N'West Iowa did not damage the work in progress.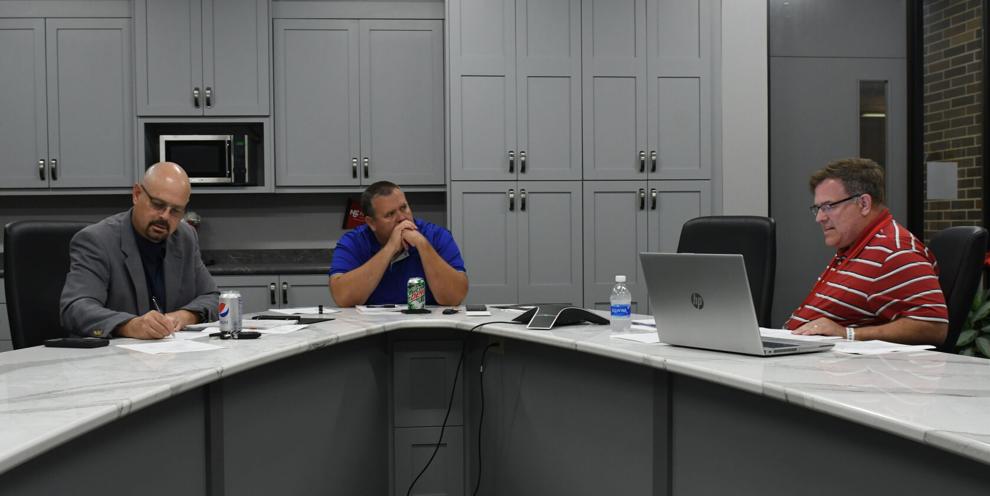 Building H is one of many major improvements made over the past decade to the two-year-old facility. CNC celebrated the renovation of Building D, which houses the Diesel Technology Garage, in October.
As CFO, Nash spearheads these capital projects. He said his predecessor, Mark Brown, and others laid the foundation for the NCC's success.
"They genuinely care about this college, and I just hope to build on what they've done," Nash said.
Trustees gave an overview of Building H's progress in March. Nash told the board on Monday that he doesn't anticipate any challenges to complete the space by the end of the year.
"On these pieces, everything is going well," he said.
---