What inspired the localized menu concept?
McDonald's is known as a Burger Giant around the world, with signature burgers such as Big Mac, Cheeseburger, Fillet o Fish… In every country where McDonald's operates, McDonald's always strives to understand, study and integrate traditional specialties to create products that blend with Aboriginal culture while emphasizing McDonald's strengths.
Anyone who has tried McDonald's in Europe has undoubtedly had the McBaguette. If you visit Italy, you may have also tasted pasta from McDonald's or McSpaghetti in the Philippines. If you visit Japan, you might also have Teriyaki Burger, and if you visit Singapore or Malaysia, you should probably try Nasi Lemak Burger…
In Vietnam, McDonald's has also won the hearts of customers with the "localization" approach to menu design. With notable products such as The Iced Milk Café, Rice, Crispy Fried Chicken with crispy, well-marinated skin, Chicken in Garlic Sauce… and Pho Burger, these dishes embody regional culinary hues as well as unique McDonald's imprints. The dish was only sold at its original establishment.
Why does it have to be a pho flavored burger?
"Driven by the inspiration and pride of Vietnamese cuisine, McDonald's product development team launched a menu that combines quintessential Vietnamese-American cuisine and the Pho Burger is one of them. We believe that this familiar yet deviant feature will bring an extraordinary experience. Pho Burger's condensed essence of Asian cuisine is the hallmark of the dish's success when it launches in 2020," a McDonald's representative said.
What about that innovative journey that sticks in your mind?
It takes a long time to diversify the menu and adapt its offerings to different locations to meet McDonald's standards as a major global brand. Combining burgers with Pho is a challenge, but we must always meet McDonald's gold standards.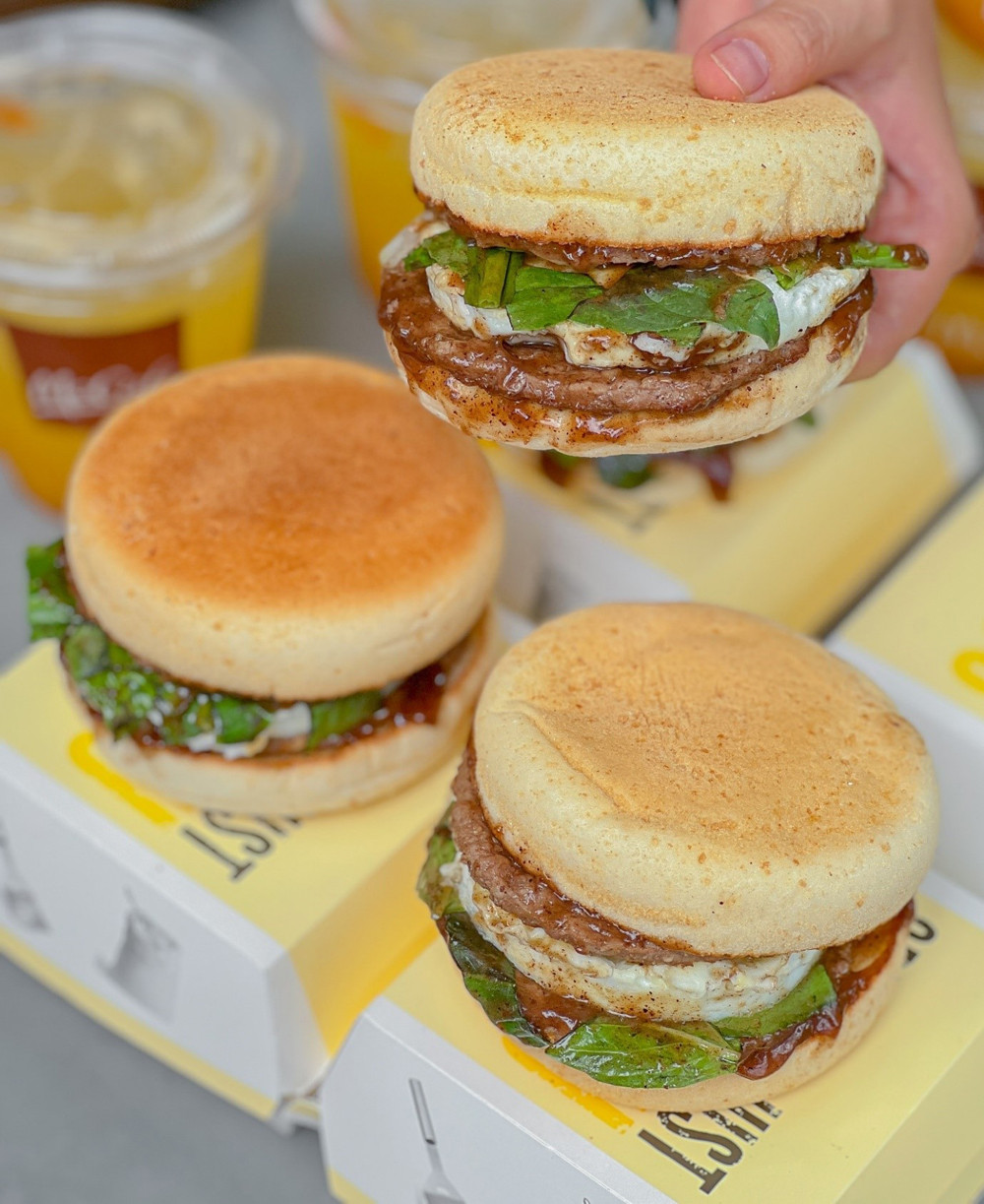 According to the product development team, it's all about flavor. Burger has its own aroma from typical European and American cuisine, which is very different from Vietnamese sweet taste. Next comes the smooth porosity of the real burger that cannot be compared to the toughness of Vietnamese noodle soup. It was only when it became apparent that the study process had stopped that a great idea emerged. To fill the cake tin, why not use noodles? Although the concept was excellent, the difficulty we had in finding a supplier who could meet McDonald's criteria made the race to the finish line considerably longer.
This artistic journey has been strewn with innumerable obstacles. "Pitching and rebuilding, two years passed in an instant. Picking up where we left off with the experience segment, we dared to let the English muffin bread "tell the story" for the pho narrative this time. The flavor of the cake more effectively merged with Vietnamese cuisine; however, the material can still be improved in terms of softness, toughness and taste…" said a member of the product development team.
"After several attempts, the bun product for the Pho Burger has finally found its way in the right direction. The original origin of the burger is still there in this new meal, which has been prepared to best capture the chewy yet soft texture noodle soup. The bread is white, has a mild flavor, light texture, and is moderately chewy and spongy – neither too soft nor too firm. The buns, in particular, have been completely dusted with flour by hand. When baked, it will be slightly burnt and fragrant. Whether eating a whole piece of the rolls or dipping it separately with Pho sauce, it remains distinctly delicious," he added.
What is Pho Buger's secret?
The best pho doesn't just include pho noodles.
Meat, vegetables and broth are the essential ingredients of pho. The essence of a bowl of pho, which is adorned with succulent beef and vibrant vegetables, is the broth in particular.
"The success of McDonald's Australian steaks, which have been well accepted by customers for many years, gives us added confidence. Now the issues that remain are broth, onions and vegetables. As it is a burger, we are undertaking a new twist on Pho Sauce using Pho Stock Concentrate.To enhance the flavor of a superb bowl of beef noodle soup, this sauce is loaded with the same species found in a typical bowl of pho, such as cinnamon, anise and the like, as well as real Australian beef," a McDonald's representative said.
The last problem concerns vegetables.
A year before opening in Vietnam, in 2013, the McDonald's team began sourcing and training local suppliers for plant-based products used in their standard burger lines. Choosing the right vegetables to complement the product is just as vital as meeting quality requirements. Following a series of tests, it was discovered that the product used basil and cilantro rather than green onions.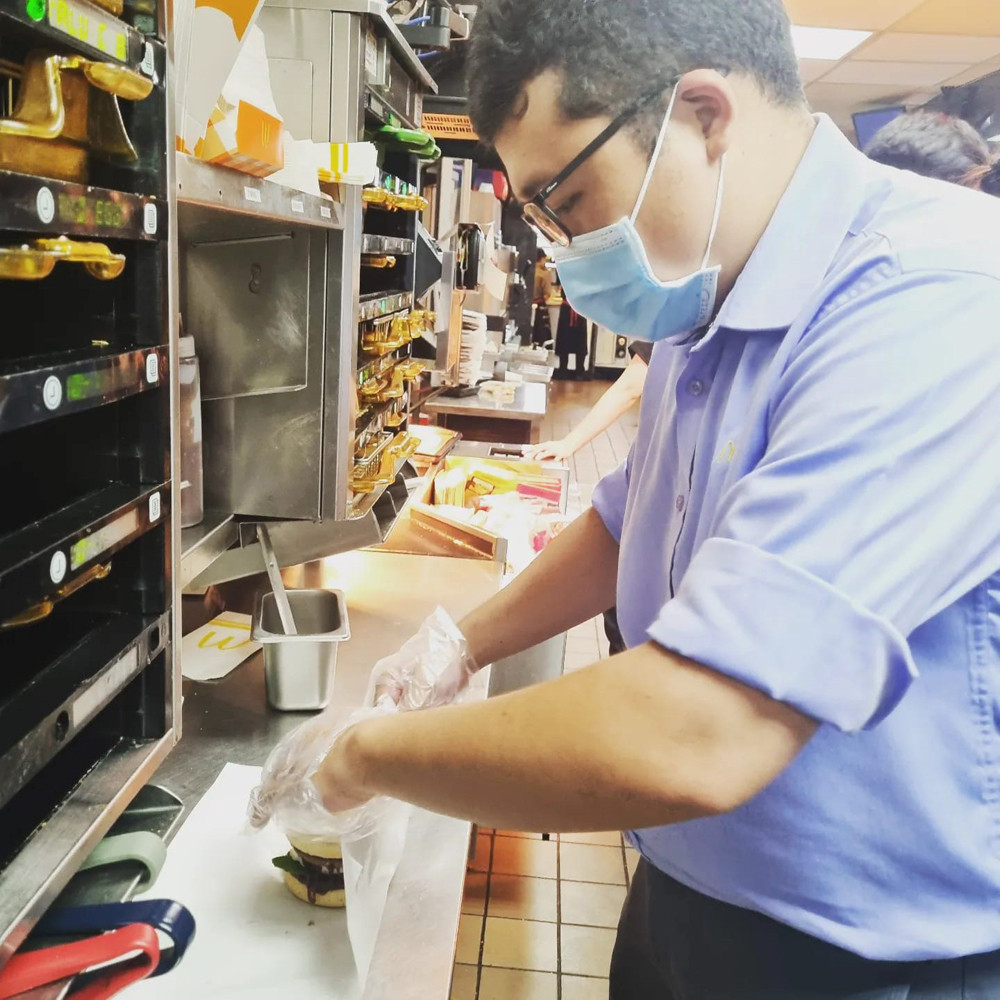 In light of this, the Southern-inspired Pho Burger with two varieties of basil and cilantro was created. And by 2020, the final standards that guarantee quality from farm to store, in addition to the Global Gap standard, will also have been finalized, ensuring that every McDonald's burger product meets the necessary quality criteria.
Pho Burger is back, in commemoration of Vietnam National Day 2022.
Although the journey of exploration and experimentation has encountered many ups and downs, it also provides the product development team with a wealth of fascinating and unexpected experiences. The driving force for McDonald's to continue to develop and perfect its products is the encouragement and affection of consumers during its initial introduction. Acknowledging customers' support, Pho Burger is "back in town" from 8/26/2022 to 10/30/2022 in celebration of Vietnam's National Day.
On this occasion of comeback, the brand also expresses its gratitude to the adorable buyers with special promotions: stylish shopping bags; a variety of offers on the McDonald's app; and limited time offers to buy Pho Burgers with 9,000 VND…

PV